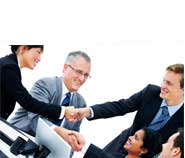 GDS Mechanical is a General Construction and HVAC Contracting company headquartered in Morris Plains, NJ.
We specialize in:
Medium-to-large commercial and public sector construction & renovation
HVAC, mechanical, electrical, plumbing, general contracting, and geothermal heating & cooling projects
GDS Mechanical is registered with the State of New Jersey, Dept. of the Treasury, Division of Property Management and Construction (DPMC). We are pre-qualified by DPMC for an aggregate open backlog of $50 Million.
GDS is certified as a Minority Business Enterprise (MBE) and also a Small Business Enterprise (SBE).